I'm heavy into the wrapping up of presents this week. I came across a few ideas that I liked for keeping it all in a theme. How about using thread for ribbon and attaching adornments? How cute is that? They just used plain colored papers too. Sometimes that is the most striking! Black and red paper!
My daughter-in-law stamped everybody's name on their gifts and then added an
ornament for embellishment....these are just wrapped in brown paper! Cute!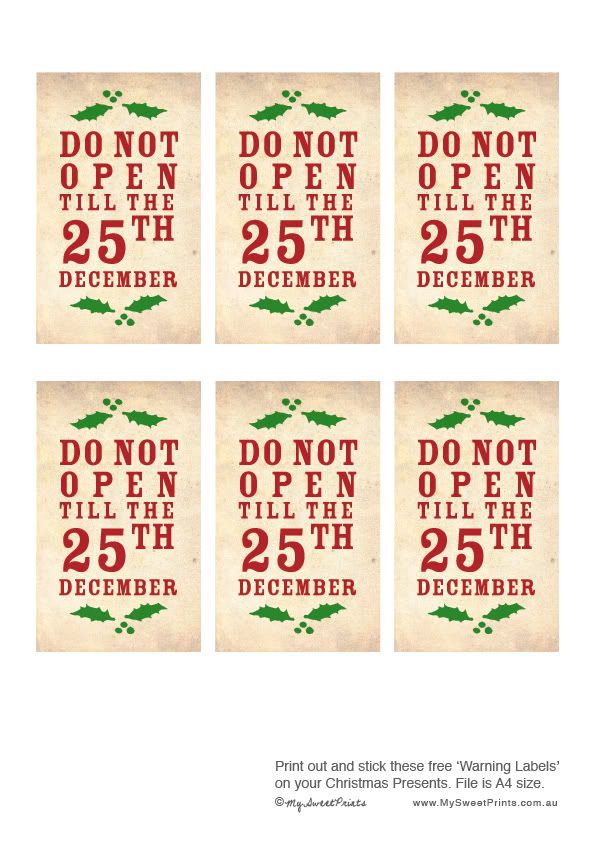 Labels from My Sweet Prints
This is a cute idea for package labels I found and you can download and print them off free!
I love this idea using some old music paper and gold ribbon with jingle bells! I have TONS of old music books....maybe next year I'll do a music paper theme with different colors of ribbons....
Anyone who is a teacher will love this gift wrapping idea. I love the hand printed capital letters on paper with different colors of marker. Kids would LOVE to decorate paper with their own printing. Great Idea!
mishmashmake.com and

Christmas Labels by Paperjack, Etsy





I've always loved Red and White. My wedding




colors were red and white. You can't go wrong here




using just dots and checks with different




kinds of ribbons.....




Doilies on brown or red paper is cute too! From Knicky Knack
Here are my boring packages. I got coordinating paper from Costco and wrapped everything up
in one of these 3 styles of paper adding embellishments to a few.
Just red and white and green foil papers with candy cane embellishments....
Easy and cute I say....Love love love Costco!
Happy Wrapping!