We went to see Sherlock Holmes at the theater last night. And on the way home we stopped at my
fav place Pei Wei for some Teriyaki Chicken and Crab Wontons. These things are such a yummy treat.
This lady in back of me in line told me to get some of these....that they were "To DIE FOR!"
I always ask everybody in restaurants what they think is good and I ask them what they are ordering! ....most of them are happy to chat with me....Crab Wontons are a great appetizer! She was right on that tip! They are only $2 bucks for 2 of them......Aren't they pretty?
I always get sugar snap peas on my Teriyaki Chicken....I just like them !
I love the ambiance, the service, the colored, neon lighting, the chop sticks...everything about this place!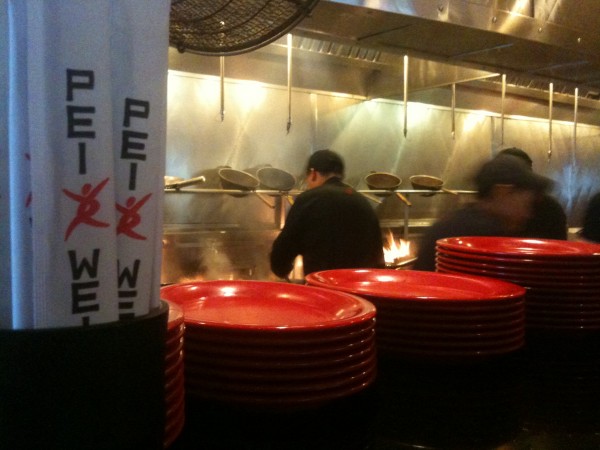 I love the red and black decor....and watching all the cooks do their thing in the stir fry kitchen....
Pei Wei, you ARE my favorite .....I want to go back and eat there tonight already!
And the movie wasn't bad either!